"You have not lived today, until you have done something for someone who can never repay you." John Bunyan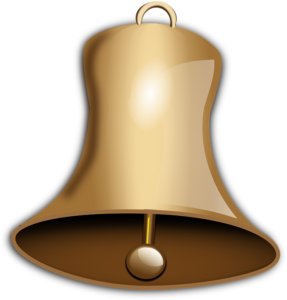 With the year drawing to an end and the holidays upon us, there is a warm and renewed focus on paying it forward and celebrating by giving back to the ones in need. As the need and willingness to give is more pronounced during the Christmas season, one really should consider doing a good deed on occasion all year round. Giving back doesn't always have to be monetary.  Giving your time and valuable experience to a local shelter or church goes a long way. Being charitable is more than just good for your soul, it is good for our community.
Giving back as a business or a corporation has many benefits as well aside from "good karma." Who doesn't need that? But there are many reasons you should make it a point to get involved in a charity. Choose one that calls to you and one you are passionate about. Here are a few benefits of giving back as a business:
-Boost employee morale and make your team stronger:
Doing group activities for a good cause, like ringing the bell for Salvation Army or Relay for Life, will make your employees feel good and help them to get to know each other. As of late, many top candidates have listed their preference to work for a company that is actively involved in charities. Some companies have gone as far as to donate a matching amount of the employee's bonus to the charity of their choice.
-Sponsor a charity event:
If you chose to sponsor a charity, make sure that falls in line with your business values. This is a great way to do some good while getting the name of your company out there. You'll want to select a charity that aligns with your values to make the greatest impact while presenting your company in a positive light. Take for example, Budget Home Supply in Longmont, Colorado. They have a "Lady's in the Lumberyard" event each fall and give back to charities such as the "Pearl Group."  Not only did this bring in new customers, but it also helped the community and shed a positive light on this store.
-Your networking opportunities just doubled.
We all know the benefits of networking and making sure your business has a consistent presence in the community. Being positive and having high spirits are contagious at charity events and this is a great time to talk about your business. As you are meeting new people, you are also forming new connections. Showing up at regular events helps build a platform for long standing relationships. There is something to be said about people associating your brand with giving back to the community. It makes you stand out amongst the crowd.  
If charitable events and drives are new to you, the upcoming holidays are a perfect time to ease into it. Plan a holiday to drive or ring the bell for the Salvation Army as a team and enjoy the wonderful feeling of knowing that you are a part of something bigger than yourself. You and your community will be happy you took the time to help.